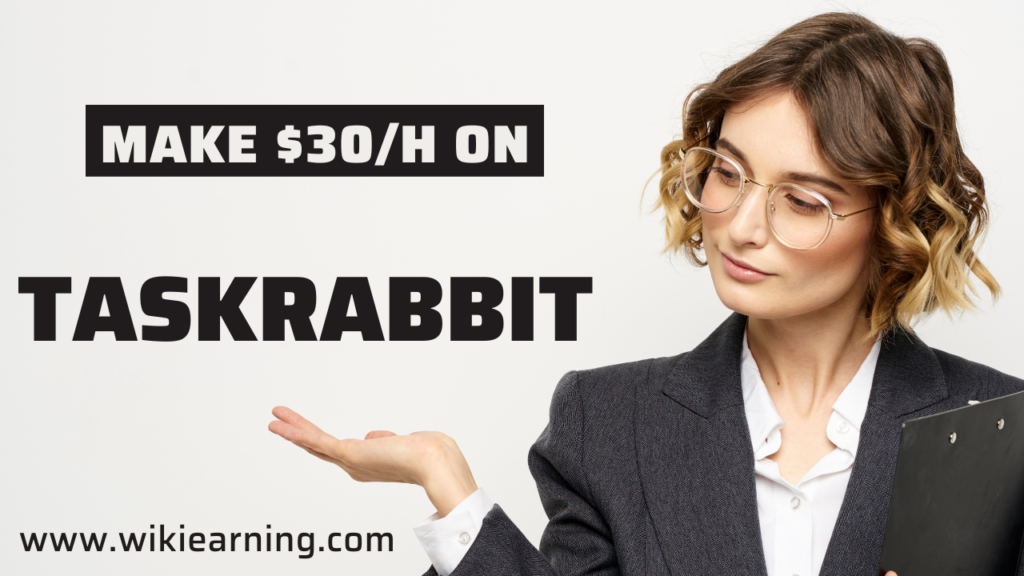 TaskRabbit is an online platform that connects people with local freelancers who can perform various tasks, such as cleaning, moving, handyman services, and more. If you're looking for ways to make money on TaskRabbit, you've come to the right place. In this article, we'll explain how TaskRabbit works, and give you some tips on how to make the most of it.
How TaskRabbit Works
TaskRabbit is an app that connects people who need help with tasks around the house or office with local freelancers who are willing to do the work. To use TaskRabbit, simply create an account, describe the task you need help with, and select a freelancer from a list of available options. You'll then be able to communicate directly with the freelancer to work out details, such as the time and date for the task, and the total cost.
Once you've agreed to the terms, you can use TaskRabbit's secure platform to pay for the task. The freelancer will then show up at your location to complete the task, and you'll have the peace of mind of knowing that the work was done by a professional.
Making Money on TaskRabbit
If you're looking to make money on TaskRabbit, there are several things you can do to increase your chances of success. Here are some tips:
1. Specialize in a specific type of task
One of the best ways to make money on TaskRabbit is to specialize in a specific type of task. For example, if you're a handyman, you may want to focus on tasks related to home repair and maintenance. By specializing in one area, you'll be able to develop a reputation as an expert in that field, which will make it easier for you to get more tasks and earn more money.
2. Offer competitive rates
TaskRabbit is a marketplace, and the freelancers who are most successful are those who offer competitive rates. To determine what rates you should charge, look at what other freelancers are charging for similar tasks, and make sure that your rates are in line with the market.
3. Provide excellent customer service
Another key to success on TaskRabbit is to provide excellent customer service. This means being prompt, professional, and friendly. Make sure to communicate clearly and regularly with your customers, and be willing to go above and beyond to make sure that they're satisfied with your work.
4. Build a strong reputation
TaskRabbit allows freelancers to build a reputation on the platform by leaving feedback and ratings. The more positive feedback you receive, the more likely you are to get hired for tasks in the future. To build a strong reputation, always do your best work, and be sure to communicate openly and honestly with your customers.
5. Be flexible
TaskRabbit allows freelancers to set their own schedules, which is great for people who have other commitments. To make the most of this, be as flexible as possible, and be willing to work at different times and on different days. This will make it easier for you to get more tasks, and it will also make you a more attractive option for customers. Who need help outside of regular business hours.
One final tip to remember is to stay safe while working on TaskRabbit. This includes using the platform's secure payment system to ensure that your payment is secure. And taking appropriate safety precautions when working in someone else's home or office. TaskRabbit also has a comprehensive insurance policy that covers all of its freelancers. So you can feel confident that you're protected while working.
Conclusion
TaskRabbit is a great opportunity for people who are looking to make some extra money. Or to work on their own terms. Whether you're a handyman, a cleaner. Or just someone who's looking for a flexible way to earn some extra income, TaskRabbit can help you achieve your goals. With the tips and advice in this article, you'll be well on your way to making the most of the platform. And earning money from your skills and abilities.